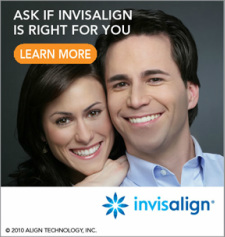 ---
Inlays/Onlays
Inlays and onlays are sometimes referred to as partial crowns. These partial crowns are utilized when there is still a healthy enamel portion of the tooth. An inlay or onlay is a like a puzzle piece that will be fitted into the remaining portion of the tooth to help increase its strength. This piece is usually crafted out of porcelain or gold, but can also be made of a composite material. We will make the determination as to which restoration will work best in your specific situation.

Healthy gums, healthy teeth
In addition to the meticulous cleaning, polishing, and examination of your teeth and mouth, we also take the time to help our patients develop proper oral hygiene habits at home. We will evaluate your hygiene techniques and make adjustments to your routine where needed. Dr. Shimshi will also make suggestions for preventive measures such as dental sealants or nightguards to protect against bruxism & TMJ disorders.

If we feel that you are suffering from GINGIVITIS (an inflammation and infection of the gums) or PERIODONTITIS(an inflammation and infection of gum and bone), we may recommend a root scaling or planing. These measures can be instrumental in preventing bone loss, helping you to keep your natural teeth, and improving overall health. It is important to remember that your mouth is not detached from the rest of your body, so for you to be completely healthy, your oral tissues should be healthy, too. Dr. Shimshi will evaluate the condition of your bone and gums to decide the best treatment for you.


Oral cancer screening
During a dental exam, the doctor will check your neck and oral tissues for lumps, red or white patches or recurring sore areas.
Screening for early changes in the oral tissue can help detect cancer at a stage when it can be more successfully treated.

Smoking, especially combined with heavy alcohol consumption (30 drinks a week or more), is the primary risk factor for oral cancer. In fact, this combination is estimated to be the most likely trigger in about 75 percent of oral cancers diagnosed in this country. Other lifestyle and environmental factors also may increase your risk of developing oral cancer.




Inman Aligners




An Inman Aligner is a new system of straightening teeth without the use of conventional braces. A plastic aligner is utilized to create tooth movement. Moving teeth with removable aligners is not new. Inman Aligning is recommended for orthodontic situations with mild to moderate spacing or crowding in the front four incisor teeth only. They are virtually undetectable, easy to use and comfortable to wear.




More Services Available, please talk to us.